Spotlight on BRC Art
Spotlight on BRC Art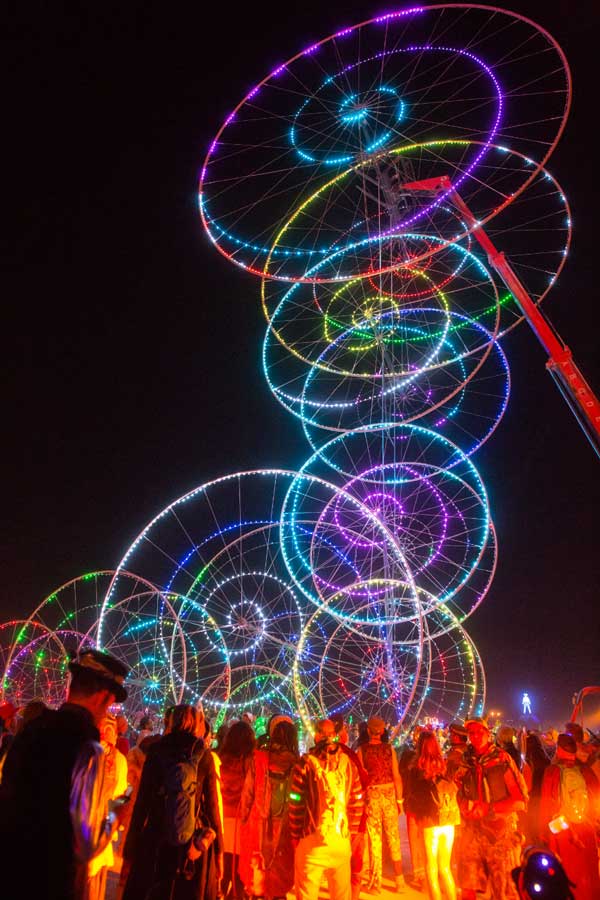 Art is everywhere in Black Rock City. In every theme camp, on every street, throughout the expansive open playa —
from Center Camp to the Man to the furthest point of the city's perimeter — you'll find art. In fact, everybody in Black Rock City is art.
That's part of what makes our city so special. Participants really took to the 2018 I, Robot theme with a range of creative expression,
from every sort of robot imaginable to more conceptual pieces around our relationship with technology.