Citizenship 2
Citizenship 2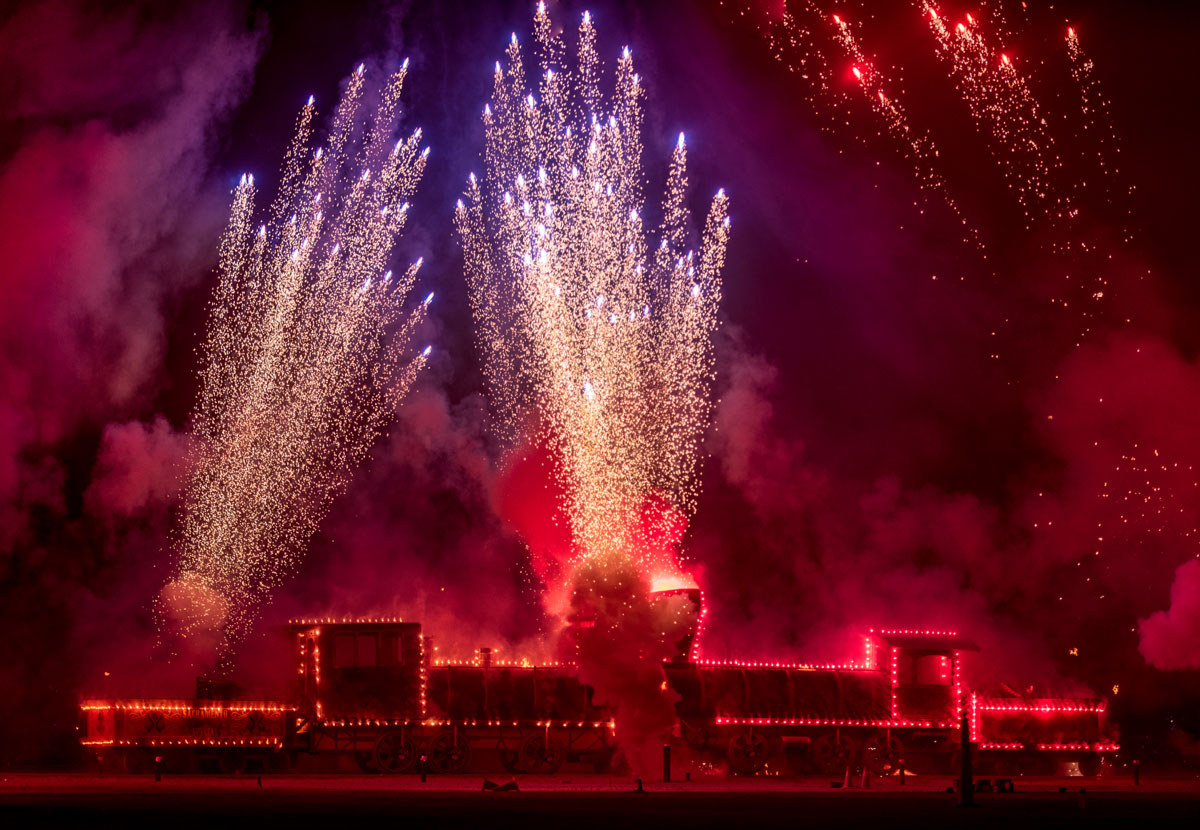 "The Great Train Wreck", a
collaborative project between artists from Reno and Sacramento, was a celebration of railroad history, featuring two locomotives colliding
and burning on Friday night. Inspired by NASA's Project Echo, the 84' diameter "ORB" from Bjarke Ingels' group in Denmark gave BRC
participants a 1/500,000 perspective of what it might be like to see Earth from space. On the smaller but equally fun side, "Odd Jelly Out"
returned to Deep Playa for a second year, depicting a joyous gathering of 10, four-foot tall Jelly Babies hand crafted from steel and
fiberglass.